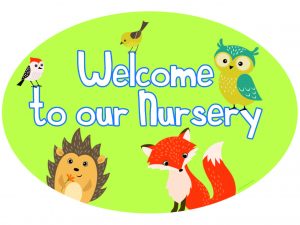 Important Information for Parents: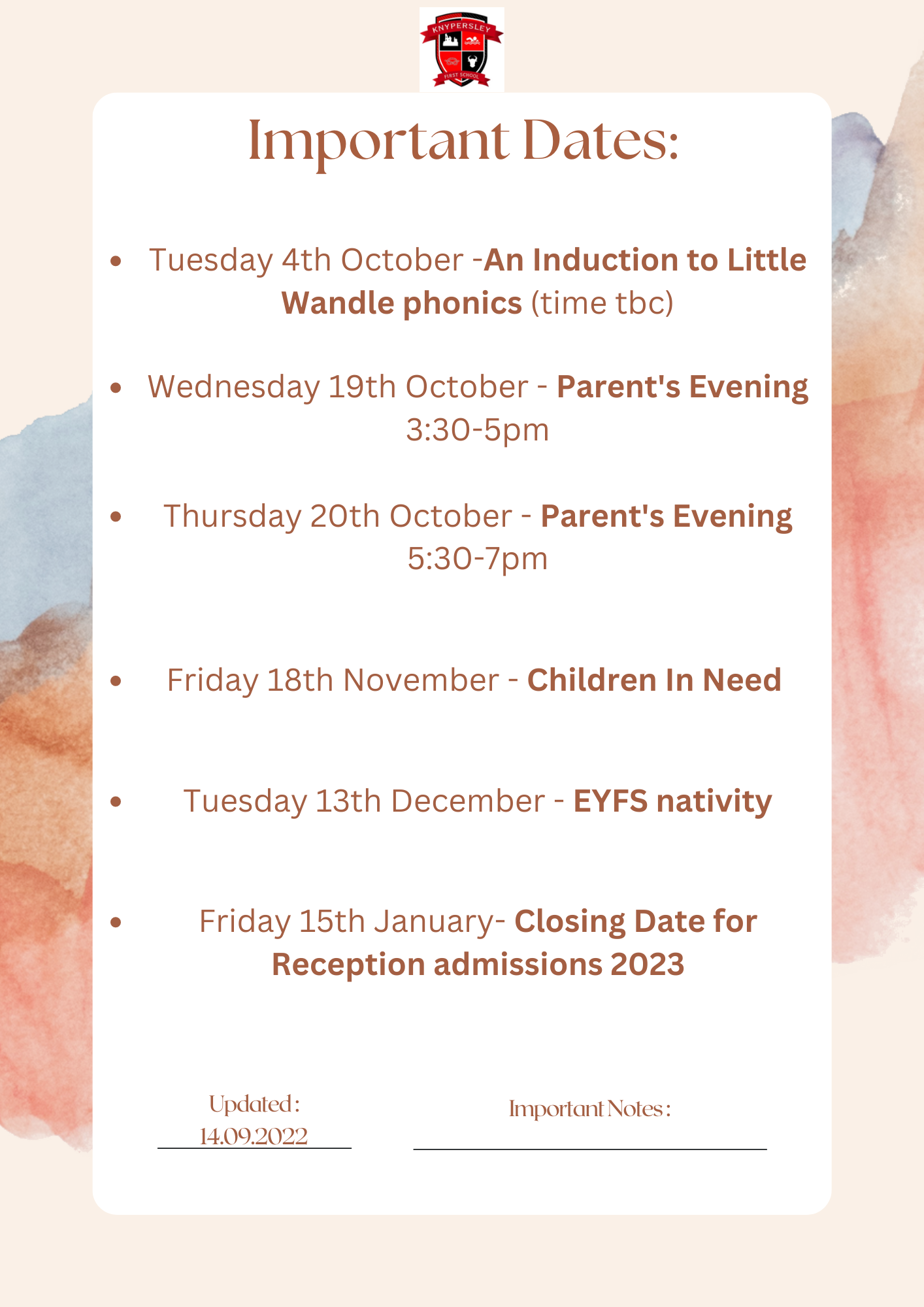 EYFS Parent Library Session Letter

Within Nursery you will find two classes. We have Learning Ladybirds who attend our Morning session 8.45 - 11.45am and Adventurous Ants who attend our afternoon session 12.15 - 3.15pm.
Please visit your child's year group page often to ensure that you do not miss any updates. Information is added daily, Please ensure you check our website frequently.
- If your child turns 3 between September and December or January and April. We are now accepting pre-nursery applications for January/ April 2023. Please call our school office for more information or to register your child.
Text to Parent:
When sending a text to Nursery we will start our messages with YN which refers to the whole Nursery cohort. This will hopefully cut out confusion if you have multiple children within the school.
If you receive a text with AA or LL at the beginning this has been sent only to your child's class.
Some parents who have the application for Text to Parents often miss out on messages. I will highly recommend that you delete the app so you will receive texts as normal to your phone.
You can reply to the text system as you would to a normal message
Class emails:
To ensure that communication remains at a high standard we are still contactable through our class email addresses. Please use the email addresses as you wish.
homeworknurs@knypersley.staffs.sch.uk
If it is a message that is urgent i.e. change to collection plans then please contact the school office.
Nursery 'Drop In':
If you wish to speak to your child's class teacher please use our 'Drop In' sessions.
There is no need to book a slot just call 01782 973810   Wednesday 3:30pm – 4:30pm
Autumn Term: 
Autumn 1 - Core Books and Term Learning Overview:
Autumn 1 - Nursery Core Books and Term Learning Overview

Dates for the diary and Important Letters:
Homework:
Some Resources to help you with Home Learning:
Maths:
Literacy:
Useful Websites for Phonics:
https://www.phonicsplay.co.uk/             User name:       Password: 
https://www.oxfordowl.co.uk/           User name: knypersleynursery         Password: learntoread
https://www.mrmcmakingmemories.com/flying-with-phonics
Phonics with Felix and Maddison
https://www.phonicsbloom.com/uk/game/list/phonics-games-phase-2
Jolly Phonics Phase 2 
Other Resources:
Thank you for your continued support In Nursery, If you have any queries or questions please use the Nursery email address or speak to a member of Nursery staff, we will always be happy to help.
homeworknurs@knypersley.staffs.sch.uk
Love Mrs Jervis, Miss Kitchens and Mrs Court