In our current climate we cannot see when we will be able to hold PTFA events, however we have launched a school lottery and you could still support our PTFA by joining it!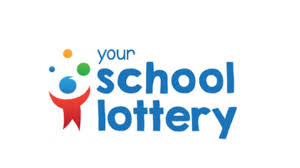 How It Works
The lottery is run in association with the UK's only lottery organisation dedicated to helping schools – Your School Lottery
Anyone over 16 years can take part – parents, carers, teachers and the wider community too, so please share with friends, colleagues and relatives (the more people who play the bigger the prizes)
Tickets start from £1 per week
There's a guaranteed weekly school prize draw – one of our school's supporters will win a cash prize every week
An additional weekly national prize draw to win £25,000!
You've got to be in it to win it!!
Please follow the link below to sign up!
This term they are  also giving away a HUGE prize.  If you sign up before 19th December 2020 then you'll automatically be entered into a draw to win a mahoosive …………
Nintendo Switch Mega Bundle containing:
· Nintendo Switch Console Neon
· Mario Kart Home Circuit DOUBLE PACK 
· Nintendo Switch case and accessories
· Mario and Luigi hats
· Minecraft and Lego Marvel Heroes 2 games
Good Luck everyone!
We have held some very successful events in the past year since  including discos, the bonfire extravaganz,  bingo,  and various sales!
The PTFA have given the following donations:
£470 Reception Trip to Manchester Airport
£448 Books for the Children for Christmas
£1170 Year 4 Trip to Blist Hill and Year 2 Trip to Knowsley Safari Park
£1100 Reception Trip to Biddulph Grange and School Pantomine Trip for Christmas
Resources and furniture for our Reading Ranch
Books for our library, reading ranch and class reading areas
Paint for Early Years outdoor areas and Calm
and much much more
The children and teachers write letters to us requesting support and donations.
Thank you for all your support!