We are very lucky at Knypersley to have such an active PTFA who are dedicated to raising as much money as they can for our children.
Over the last year we have held some very successful events including discos, the summer fair, tuck shop Fridays, movie night, quiz night and various sales, to name just a few!
Thank you for all your support!
We are always looking for new members to support our fundraising events. Our next meeting will be on Tuesday, 1st November at 5.30pm. We would love it if you could join us! 🙂
Here is a list of some of our upcoming events:
Friday, 21st October- Tuck Shop Friday
Thursday, 3rd November-Autumn disco
Friday, 25th November-Knypersley Christamas Fair
Please support our PTFA by playing our school lottery…you've got to be in it, to win it!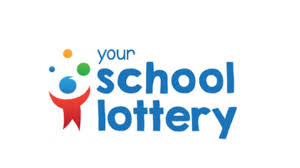 How It Works
The lottery is run in association with the UK's only lottery organisation dedicated to helping schools – Your School Lottery
Anyone over 16 years can take part – parents, carers, teachers and the wider community too, so please share with friends, colleagues and relatives (the more people who play the bigger the prizes)
Tickets start from £1 per week
There's a guaranteed weekly school prize draw – one of our school's supporters will win a cash prize every week
An additional weekly national prize draw to win £25,000!
You've got to be in it to win it!!
Please follow the link below to sign up!
Good luck everyone!